The Smartest Investment You'll Make!

We are an EASA Part FCL/ORA Approved Training Organisation, ATO#0138. CRM Aviation are approved to deliver Multi Crew Co-Operation Courses.

Incorporated in 2008 CRM Aviation Europe Limited, has established itself as the leading modular provider of JOC and MCC Courses in the UK.

Many 'newer', recently set up organistations are attempting to copy our excellent packages, we find this a compliment, but still stand as the 'genuine article' for JOC and MCC courses!

We offer professionally delivered courses in our full EFIS EASA Approved Alsim ALX simulator with industry leading instructors.

Why CRM Aviation?

Our mission statement is clear - 'To offer professionally executed commercial flight training courses at value for money rates in a friendly and welcoming atmosphere'

We are a 21st century modern ATO, understanding that YOU are the customer. All of our highly experienced instructors are current with airline SOP's and can be invaluable assets in your crusade for that first job! Our aim is to make you as 'employable' as possible. Check out our instructors here - CRM Instructors

Our modern, purpose built training facility at White Waltham Airfield in Berkshire, England, boasts the latest facilities, making every students experience first class.

Feel free to browse the feedback that our customers give us.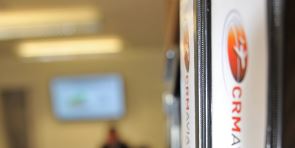 Our students have successfully achieved First Officer positions with the following carriers